DC | MD | VA Radiology Malpractice Lawyers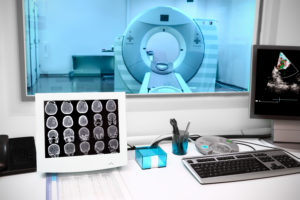 For many diseases and medical conditions, patients may undergo radiology exams or tests such as an X-ray, MRI, CT scan, or PET scan. These types of imaging allow physicians to diagnose a wide variety of conditions, including cancer, internal bleeding, and traumatic brain injuries. Radiology tests and scans are performed by specialized radiology technicians. The images produced by the scans are then reviewed and interpreted by a physician known as a radiologist. There are even specialists within the field of radiology such as neuroradiologists and interventional radiologists.
We expect trained, experienced medical providers, to accurately diagnose diseases and conditions from diagnostic images. However, sometimes doctors or technicians make errors in the performance of radiology tests or when interpreting test results. When providers perform or interpret radiology scans in a way that does not meet the standard of care, those providers may have committed malpractice if the patient suffers serious harm as a result.
A patient who has been harmed due to radiology malpractice may be entitled to compensation. Radiology malpractice victims can seek compensation for the pain and suffering they have endured and for the financial losses incurred. However, proving that medical malpractice has occurred often requires considerable evidence and top-notch expert testimony. To ensure you have the best chance of proving you have been injured by radiology malpractice and are entitled to financial compensation, you need an experienced medical malpractice attorney.
When you've suffered harm due to radiology malpractice, don't wait to seek the financial compensation you need and deserve. Schedule a free case review with the Washington D.C. radiology malpractice lawyers at Bertram & Murphy today to learn more. Call us or visit our contact page for a free consultation.
Can X-Rays and MRIs Be Misread?
Although recent years have seen the introduction of computer and software technology to help with the interpretation of radiology images, the responsibility for correctly interpreting these diagnostic images still rests on the knowledge, experience, judgment, and intuition of the radiologist.
A radiologist will use all of their knowledge, experience, and skill, and yet, they can make serious, sometimes fatal, errors. Some hospital systems are understaffed. There are situations were critical results fall through the cracks and are never communicated to the patient or to the attending doctor in a timely fashion. Diagnostic images such as mammograms and brain MRIs are all-too-frequently misread by radiologists.
Types of Radiology Errors
Radiology errors fall into two broad types: perceptual errors, which account for the majority of radiology errors, and cognitive or interpretive errors.
A perceptual error involves an interpreting radiologist's failure to notice an abnormality that is subsequently discovered to have been present on a diagnostic image. This failure to recognize an abnormality is typically considered an error when the abnormality would have been noticed and identified by other qualified radiologists with similar training and experience.
Some of the suggested causes of perceptual errors include:
Radiologist fatigue
Rushed interpretations of diagnostic images
Distractions, such as phone calls or other interruptions
The satisfaction of search; which occurs when a radiologist stops reviewing a diagnostic image after finding one abnormality and fails to notice other abnormalities on the image
A cognitive or interpretive error involves the radiologist's failure to correctly interpret the importance of an abnormality that they have identified on a diagnostic image, leading to a misdiagnosis.
Some reasons for cognitive/interpretive errors include:
Lack of knowledge or experience on the part of the interpreting radiologist
Cognitive bias toward the misdiagnosis
Misreading or misinterpretation of the patient's other medical information that leads the radiologist to discount the probability of the correct diagnosis
Being influenced by prior diagnoses or interpretations made by other physicians and medical providers.
The potential harm that a patient might suffer due to malpractice committed by a radiologist or radiology team includes:
Misdiagnosis or delayed diagnosis of cancer, which can allow cancer to worsen and spread throughout the body
Internal organ damage due to missed internal bleeding
Brain damage resulting from missed brain bleeding or other physical trauma, or due to lack of sufficient oxygen to the brain
Birth defects or injury in the womb or during delivery that was missed on ultrasounds
Undergoing unnecessary medical treatment when a patient is diagnosed with a condition that he or she does not actually have
Death when a medical condition goes untreated for too long
If you or a family member have suffered physical harm or injury due to radiology malpractice, you and your family may be entitled to compensation for damages and financial losses, including:
Past, ongoing, and future medical expenses as a direct result of the radiology malpractice
Lost wages or income for the additional time you miss from work due to a misdiagnosis or delayed diagnosis
Lost earning capacity, if radiology malpractice prevents you from being able to work at the same level as before
Pain and suffering that directly results from radiology malpractice
Lost enjoyment or reduced quality of life, such as those resulting from disabilities or shortened life expectancy
If your family has lost a loved one due to a disease or condition that was missed because of radiology malpractice, your family may be entitled to seek compensation for the loss of the deceased's companionship, society, guidance, household services, and financial contributions to the family.
Who Is the Responsible Party If a Medical Scan Is Misread?
When a potential red flag is missed on a diagnostic image or scan, radiology malpractice may not necessarily be attributable to the radiologist. Other parties may bear responsibility for a radiology error.
The actual radiology scans are nearly always obtained by radiology technicians. These technicians must correctly perform a scan or test in order for the radiologist to be able to correctly interpret the results. Including the performance of the image on the correct side of the body and the correct patient.
When technicians commit errors in performing a radiology scan or test, the radiologist may not be able to correctly interpret the results. In that case, the technicians (along with the hospital or clinic that employs them) could be held responsible for a disease or medical condition that is missed on a radiology scan.
When a radiologist misinterprets a properly performed scan or image, he or she can be held responsible for missing a diagnosis, if it can be shown that other radiologists of similar training and experience would correctly interpret the scan or test. You may also be able to hold the hospital or practice that employs the radiologist responsible.
The radiologist can be held responsible for a radiology error only when it leads to the patient suffering some injury or harm as a direct or proximate result. For example, if the patient already had a terminal condition and his or her prognosis was not worsened by the radiology error, then there may not be a valid medical malpractice claim.
A radiologist may be employed by the hospital or clinic where your scan or exam took place, or he or she may instead be an independent provider with privileges at the hospital or clinic.
When to Contact a Washington, D.C. Radiology Malpractice Lawyer
If you believe you have suffered a misdiagnosis or delayed diagnosis due to a radiology error, you need to speak with a radiology malpractice lawyer as soon as possible.
In Washington, D.C., generally, adult patients have only three years from the date on which the radiology error occurred or on which it was discovered (or reasonably should have discovered) that there had been an injury by a radiology error to file a lawsuit for compensation. In death cases, it can be only two years so you need to act promptly to protect your rights.
Proving that a radiologist's or radiology technician's error constitutes malpractice often requires a great deal of factual and legal analysis. An experienced medical malpractice attorney can determine whether your radiology team committed malpractice for which you can be compensated. However, you want to give your attorney as much time as possible to thoroughly investigate your case.
If you have been harmed by malpractice committed by a radiologist or radiology team, contact the medical malpractice attorneys of Bertram & Murphy today. We understand the complex nature of medical malpractice cases, and we have the experience and knowledge to stand up for your rights and seek the compensation you deserve.
We've helped our clients recover tens of millions of dollars in compensation, and we want to help you pursue the money you are entitled to under the law. Call now to schedule a free, no-obligation consultation to discuss your legal rights and options with one of our knowledgeable attorneys.