DC | MD | VA Urgent Care Malpractice Lawyer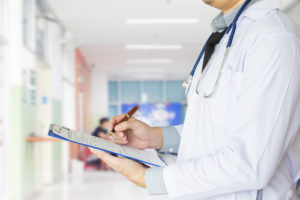 Many Americans turn to urgent care centers to treat seemingly minor injuries and infections. Often a more convenient and cheaper alternative to physician offices and emergency rooms, urgent care centers can provide tests and diagnoses for various symptoms. Unfortunately, doctors at urgent care centers, like doctors at any other medical facility, can commit malpractice. The Washington, D.C. urgent care malpractice attorneys at Bertram & Murphy are here to help.
Failure to Diagnose Your Condition
The most common type of urgent care malpractice case is the failure to diagnose. The failure to diagnose can result in a myriad of serious and potentially fatal conditions. Patients enter urgent care facilities with common, non-specific symptoms such as headache, nausea, vomiting, pain, and breathing problems. Due to a lack of standards and poor medical evaluation, doctors fail to diagnose patients with the actual cause of their symptoms. Some examples of failure to diagnose cases include failure to diagnose cancer, urinary tract infections, heart conditions, pneumonia, and renal failure.
Misdiagnosis at Urgent Care
Misdiagnosis is another common type of urgent care medical malpractice. Urgent care facilities are not designed to treat major medical conditions, and they lack the resources to accurately diagnose patients. Lack of appropriate testing and follow-up can lead to misdiagnosis. Patients are diagnosed with minor illnesses when in fact they have more serious conditions. Unsurprisingly, diagnostic issues comprise the majority of medical malpractice cases in urgent care centers.
Failure to Treat Your Illness or Injury
Urgent care facilities can exacerbate your injuries when they fail to properly treat your condition. The failure to treat is often linked with the failure to diagnose or misdiagnosis. In these instances, doctors have committed urgent care malpractice and have aggravated your injury by failing to provide the appropriate treatment. With the lack of proper equipment at urgent care facilities, such as x-rays or CT scans, doctors, or medical staff, they lack suitable equipment to evaluate your condition. If your condition is not accurately evaluated, then it can go untreated and there are endless possibilities of what could happen next.
Has Urgent Care Malpractice Made Your Condition Worse?
Commonly, patients from urgent care centers often end up in the emergency room because the urgent care centers missed something or failed to do something. If an urgent care center made your condition worse or caused the death of a loved one, you could be entitled to money damages.
A careful review of your medical records by our experienced attorneys who work with medical professionals will reveal whether the urgent care center committed malpractice. At Bertram & Murphy, our Washington, D.C. firm has aggressively litigated medical malpractice cases, including urgent care malpractice.
Contact our Washington D.C. urgent care malpractice attorneys today for a free case evaluation.